Description
Welch DryFastTM PTFE oil-free diaphragm vacuum pumps enable precise vacuum control for organic evaporations with exclusive Advanced Vapor Management (AVM). Oil-Free, portable, chemical resistant, 2-head diaphragm design simplifies maintenance, no more frequent and costly oil change. Constructed with solid PTFE heads, PTFE diaphragms, Kalrez valves and utilizing fluorinated plastics on all wetted surfaces, these economical DryFastTM vacuum pumps are perfect for tough lab applications.
AI is now the official dealer of Welch vacuum pumps. These pumps are made in USA with one year warranty from Welch.
Free three feet 3/8" white premium food grade silicone vacuum tubing ($19.99 value) included.

http://welchvacuum.com/products/dryfast-ultra-2042

Features
Advanced Vapor Management (AVM) for precise setting of vacuum level


Vacuum to 2 torr (2.6 mbar, 266 Pa)

Strips DMF fast

Chemically resistant

No oil changes, no cold trap required for water/alcohol solutions

Virtually maintenance-free solution for laboratory environment

Smaller footprint than oil pump saves lab space

Designed to work with rotary evaporators

Specifications
 Electrical requirements

 110 Volts 60Hz single phase 1/5 HP, 150 watts


 Application

 Rotary evaporation/distillation (low volatility solvents < 160oC B.P., ~2 liter), centrifugal
 concentrators, vacuum ovens (mid-size), pumping harsh vapors & gases.
 Pumping rate

 1.2 cfm

 Ult. vacuum pressure

 2 torr / 2.7 mbar


 Maximum vacuum

 29.85 in. Hg

 

Intake (vacuum connection)


 3/8" hose barb




 Exhaust

 1/4" hose barb

 Adjustable vac./gas ballast

 Yes

 

Pump dimensions (LxWxH)


 

13.8 x 6.8 x 8.8"

 Shipping dimensions (LxWxH)

 21 x 14 x 15"

 Pump weight

 21.25 Lb

 Shipping weight


 25 Lb

 Certification

 CSA

 Manual

 Click here to download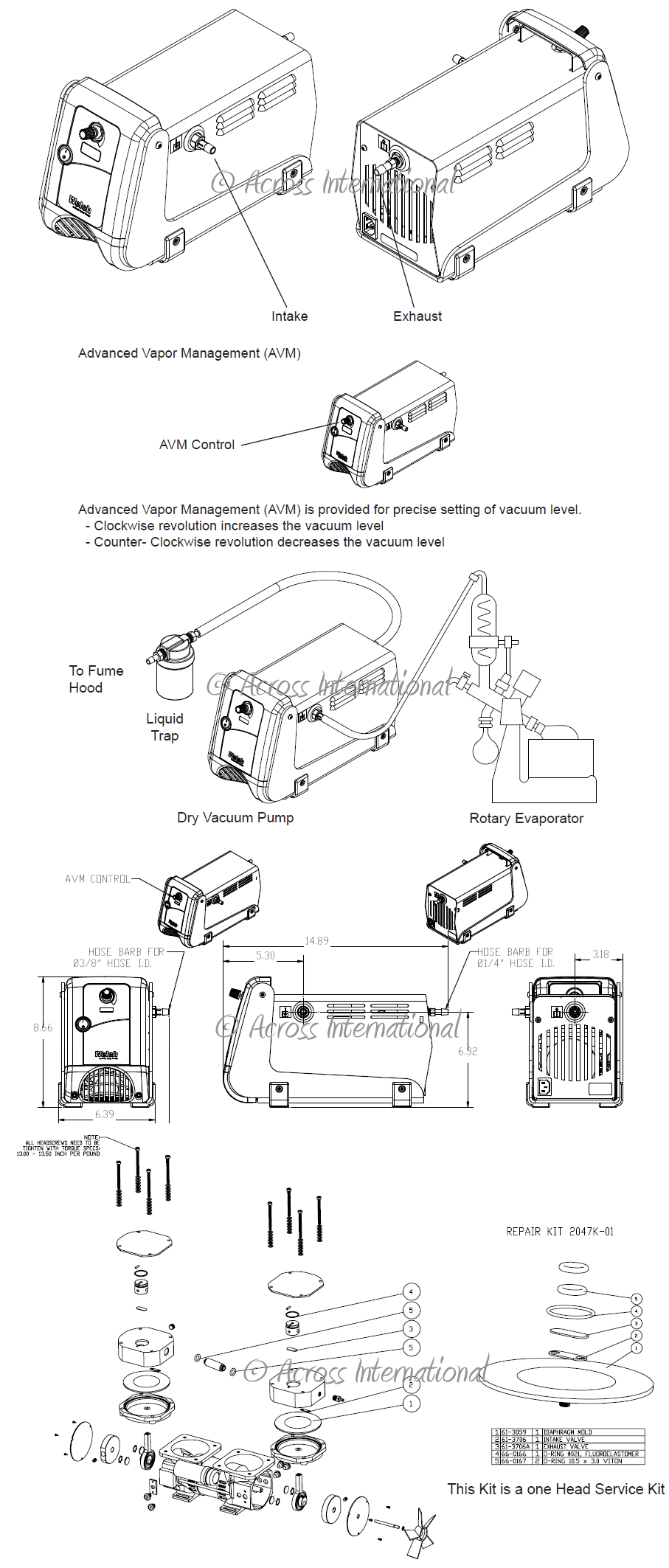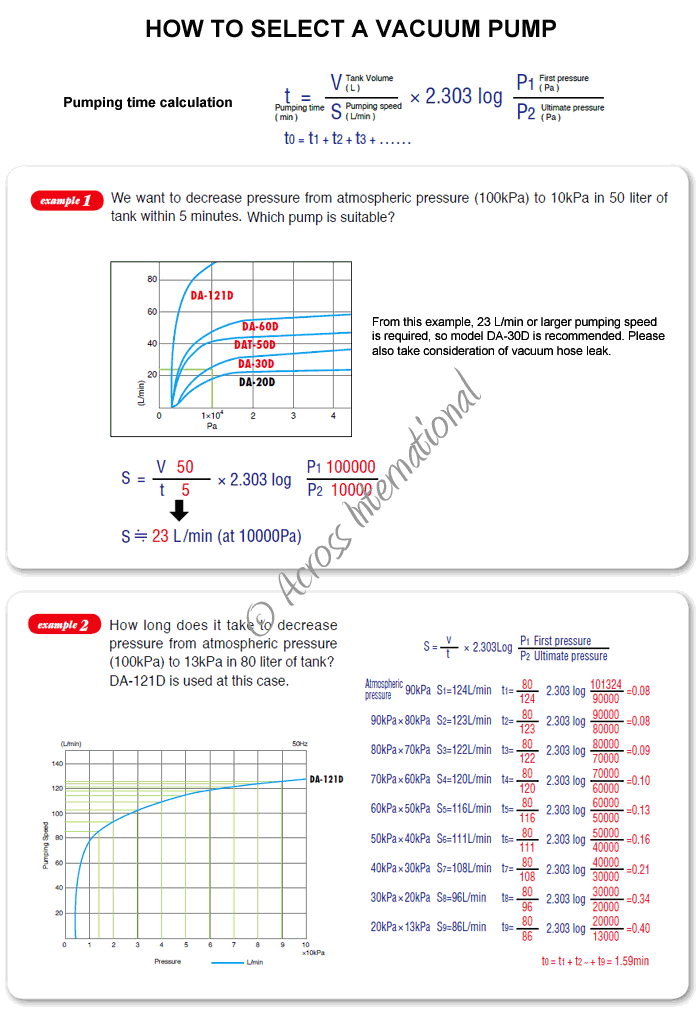 Standard package
Payment & Security
Your payment information is processed securely. We do not store credit card details nor have access to your credit card information.