Description
Manufactured and imported directly from Japan, ULVAC DTC series diaphragm pumps feature integral forced-air cooling. They have two-stage PTFE diaphragms that are ideal for pumping corrosive gases and organic solvents. These pumps are oil-free, portable, and chemical-resistant, which means less maintenance and no more frequent and costly oil change, or cross contamination.
Ai is now the official dealer of ULVAC vacuum pumps. These pumps are made in Japan with one year warranty and technical support from ULVAC.
Features:
Only PTFE components are exposed to vacuum, ideal for pumping corrosive gases and organic solvents
Integral forced-air cooling
Very compact and portable
Designed to back most hybrid turbo pumps
Applications:
Rotary evaporator
Evaporating system
Vacuum concentrator
Vacuum filtration
Vacuum drying systems
Medical/pharmaceutical equipments
Centrifuge
Laser-gas circulation
https://www.ulvac-kiko.com/en/pumps/dtc041.html

Free three feet 3/8" white premium food grade silicone vacuum tubing ($19.99 value) included.
Specifications
 Model

 ULVAC DTC-41

 Part number

 1042840

 Electrical requirements

 115V 60Hz or 230V 50/60Hz, single phase 0.13HP, 100 watts


 Full load current

 1.1 amps

 Pumping rate

 1.62 cfm (6 minutes to pump down a 0.9 cu ft oven)


 Gasket material

 All-PTFE

 Ultimate vacuum level

 7.5 torr / 10 mbar


 Inlet

/Outlet


 3/8" hose barb




 Adjustable vac./gas ballast

 No

 

Pump dimensions (LxWxH)


 

13 x 5.5 x 8.5 inches

 Shipping dimensions (LxWxH)

 15 x 9 x 10 inches

 Pump weight

 23 Lb

 Shipping weight


 26 Lb

 Noise

 53 dB(A)

 Working environment

 32°F to 104°F (0°C to 40°C)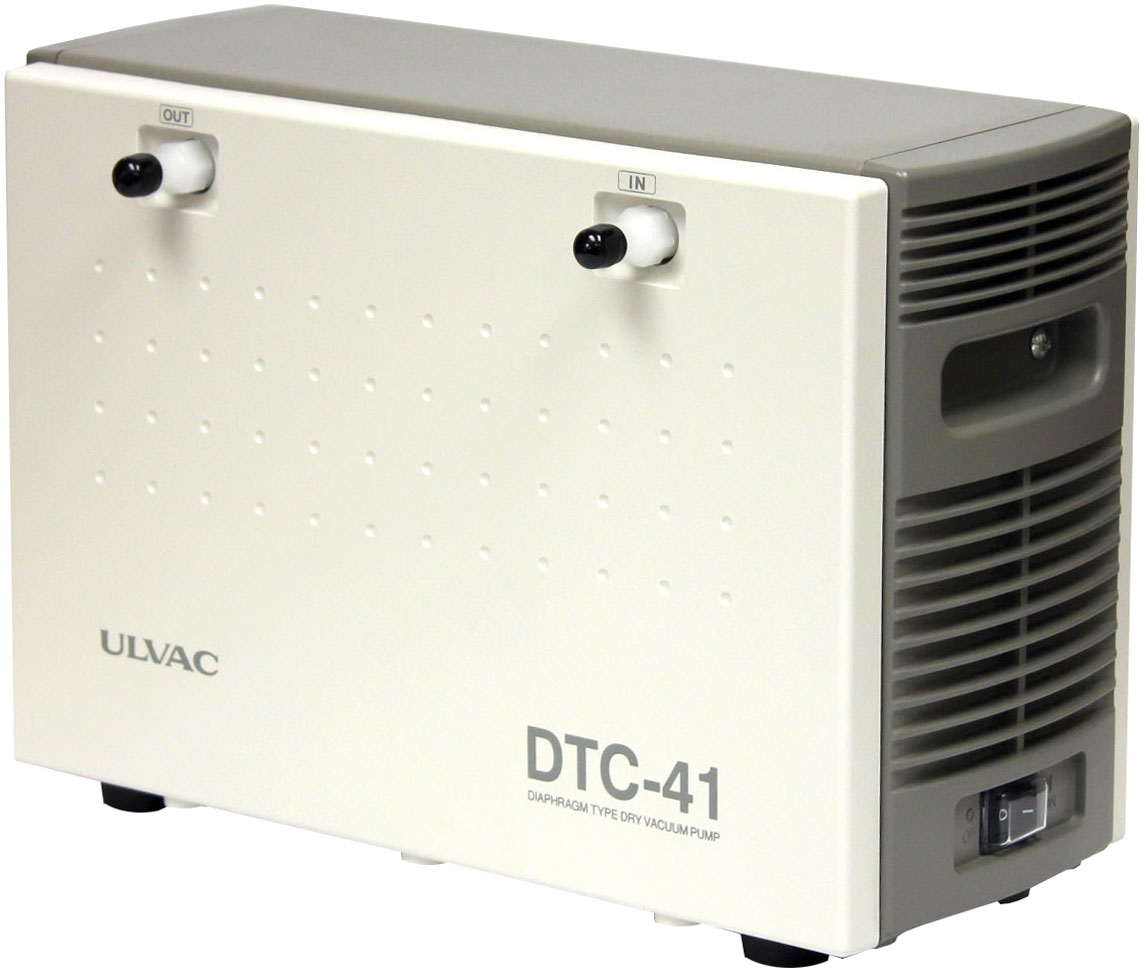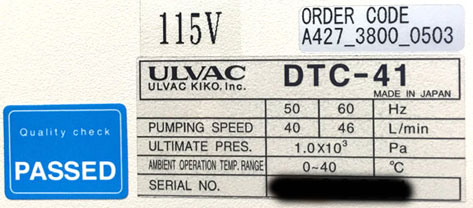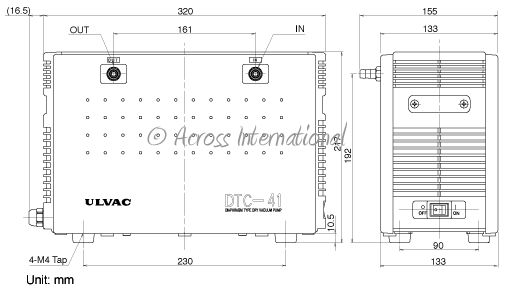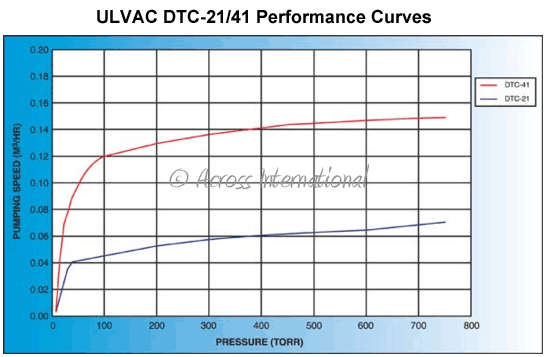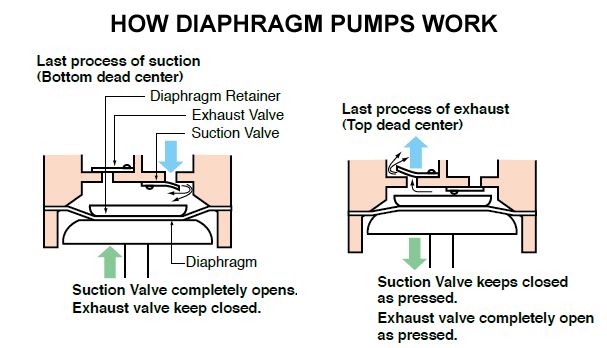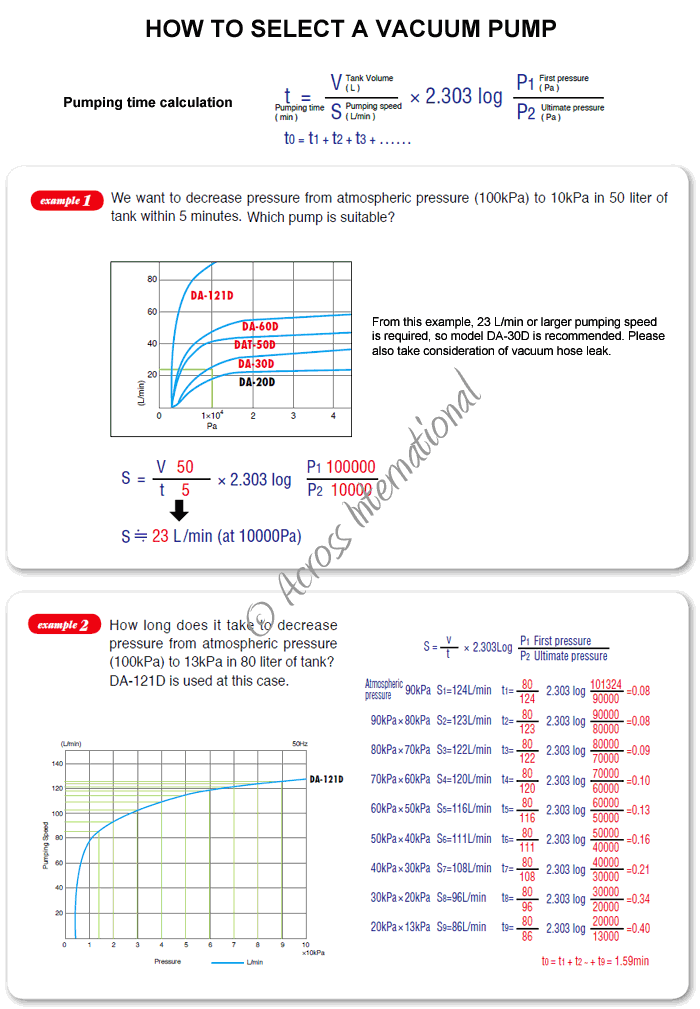 Payment & Security
Your payment information is processed securely. We do not store credit card details nor have access to your credit card information.