Description
Manufactured and imported directly from Japan, ULVAC DA series diaphragm pumps creates vacuum by reciprocate movement of rubber diaphragms. Various pumping speed and two/single stages are selectable depends on your required pressure and pumping volume. These pumps are oil-free, which means less maintenance and no more frequent and costly oil change, or cross contamination.
Ai is now the official dealer of ULVAC vacuum pumps. These pumps are made in Japan with one year warranty and technical support from ULVAC.
Applications
Alcohol evaporation
Vacuum chucks, wafer and tip handling devices
Vacuum tweezers, medical appliances
Printing equipment
Automatic packing machines
Optical appliances
Semiconductor industry
http://www.ulvac-kiko.com/en/pumps/da241s.html

Free three feet 3/8" white premium food grade silicone vacuum tubing ($19.99 value) included.
Specifications
 Model

 ULVAC DA-241

 Electrical requirements

 110V 50/60Hz or 220V 50/60Hz single phase, 400 watts


 Full load current

 6.0 amps

 Pumping rate

 9.2 cfm

 Ultimate vacuum level

 120 torr


 Inlet

/Outlet


 3/8" hose barb




 Adjustable vac./gas ballast

 No

 

Unit/shipping dimensions (LxWxH)


 

8 x 16 x 11" / 18/11/14.5"

 Unit/shipping weight

 58 Lb / 63 Lb


 Working environment

 32°F to 104°F (0°C to 40°C)

 Certification

 CE, TUV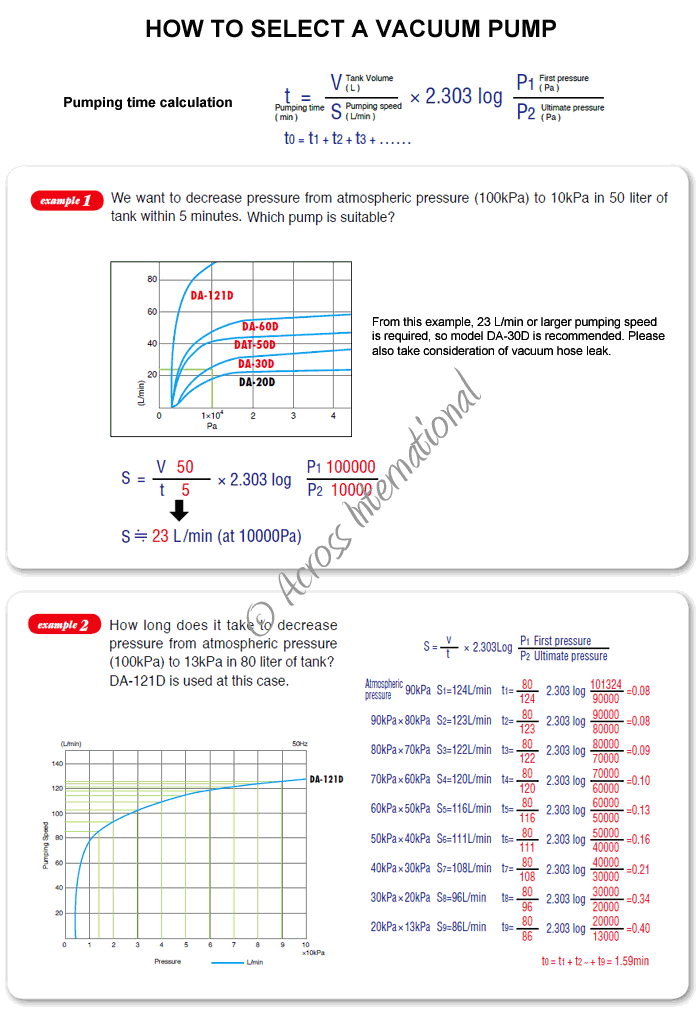 History of ULVAC

Standard package
Payment & Security
Your payment information is processed securely. We do not store credit card details nor have access to your credit card information.