Description
Brand new Edwards E2M28 high capacity vacuum pump with one year manufacturer warranty from Edwards. E2M28 replaces the discontinued E2M30, click links below for more details. Free KF25 flexible stainless steel bellow (3.3 ft), clamps and centering rings set ($219 value) included. Technical support and one year warranty, covered by Edwards.

https://shop.edwardsvacuum.com/products/e2m30/view.aspx
Overview
The EM range of oil-sealed rotary pumps - renowned for its high ultimate vacuum, rapid pumping speed, quiet operation and ability to handle vapour - has become the industry standard laboratory and light industrial applications. The E2M28 pump is a two-stage, direct drive, sliding vane pump. The pump is oil sealed and designed for reliable, long-term operation in both laboratory and industrial environments. The pump is a freestanding unit with the drive provided through a flexible coupling by either a single-phase or three-phase (four-pole) motor. 

Supplied with: Ultragrade 19 oil, NW25 O-ring and centering ring, lifting plate. Fomblin® must be purchased separately for PFPE pumps.

Technology
The motor is totally enclosed and is cooled by the motor-cooling fan which directs air along the motor fins. The motors are fitted with a thermal overload device. When the motor is too hot, the thermal overload device switches off the pump. The thermal overload device has an automatic reset; when the motor cools down, the device resets and the motor will restart. 
  
An oil pressure system lubricates the pump shaft bearing surfaces and rotor sealing faces. The pump has an oil distribution valve which prevents discharge of oil to the pump interior (suckback) after the pump stops. The pumping chambers are air-tight, so this arrangement prevents oil suckback unless the gas ballast valve is open. 
  
You can inspect the level and condition of oil in the oil box reservoir through the oil sight-glass. An oil filler-plug is fitted to the top of the oil box. The pump has two oil drain-plugs to allow either gravity oil drain or pressure oil drain.

Features and Benefits
The pump is designed for reliable, long-term operation.

Thermal overload device prevents overheating (single phase only).

The pump is a free-standing unit.

The drive is provided through a flexible coupling by a single-phase or three-phase (four pole) motor.

The motors are totally enclosed and are cooled by the motor-cooling fan.

Pressure die cast oil box with integral oil seals prevents oil leaks.

Gas ballast valve for large water vapour handling capacity.

Externally approved to EN61010, CSA, C22.2 and UL61010.

Pumping chambers are air-tight.

Oil sight-glass, two oil drain-plugs, inlet-port and outlet nozzle all fitted as standard.

One year warranty, as well as technical support from Edwards.


Applications
Analytical instruments - LCMS

Beam lines and high energy physics

Centrifuges, ultra-high speed

Degassing/curing - oil, epoxy resin

Distillation/extraction/filtration

Gas bottle filling/emptying

Laboratory bench top vacuum

Lasers, gas recovery and re-circulation

Load locks and transfer chambers

Refrigeration manufacture

Rotary, centrifugal evaporators

Surface science instruments

Turbomolecular backing pumps

Specifications
 Model

 E2M28 (replacing the old E2M30, click here for more details)


 Vacuum pump type

 Dual stage rotary vane

 Power

 110V 50/60Hz 1-PH 8.2A or 220V 50/60Hz 1-PH 4.1A (switchable)


 Power connection

 US standard 3-prong plug (NEMA 5-15P)

 Motor power at 50Hz


 750 watts

 Motor power at 60Hz

 900 watts

 Peak pumping speed

 21 CFM at 60Hz

 Ultimate vacuum without gas ballast

 0.75 micron/millitorr

 Ultimate vacuum with gas ballast

 11 micron/millitorr

 Unit dimensions (WxDxH) 

 23 x 6.75 x 11"

 Shipping dimensions (WxDxH)


 31 x 11.5 x 19"

 Max water vapor inlet pressure


 22.5 torr (30 mbar)


 Max allowed pressure at outlet

 0.5 bar gauge/7 psig

 Max water vapor capacity


 700 grams/hour


 Operating temperature range


 54°F to 104°F (12°C to 40°C)


 Oil capacity

 Minimum 1.4 quart (1.3 L), maximum 1.6 quart (1.5 L)

 Oil type

 Ultragrade 19

 Nominal rotation speed

 1400/1720 rpm

 Noise level

 57 dB(A)

 Inlet connection

 NW25/KF25

 Outlet connection

 Nozzle 15mm external removable from 3/4 in BSP tapped hole

 Unit weight


 

100 Lbs


 Shipping weight

 120 Lbs

 User's manual in English

 Click here to download

 Certification

 CE, CSA, UL
Standard package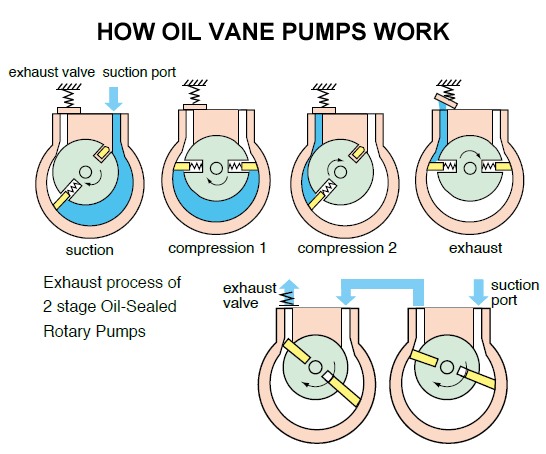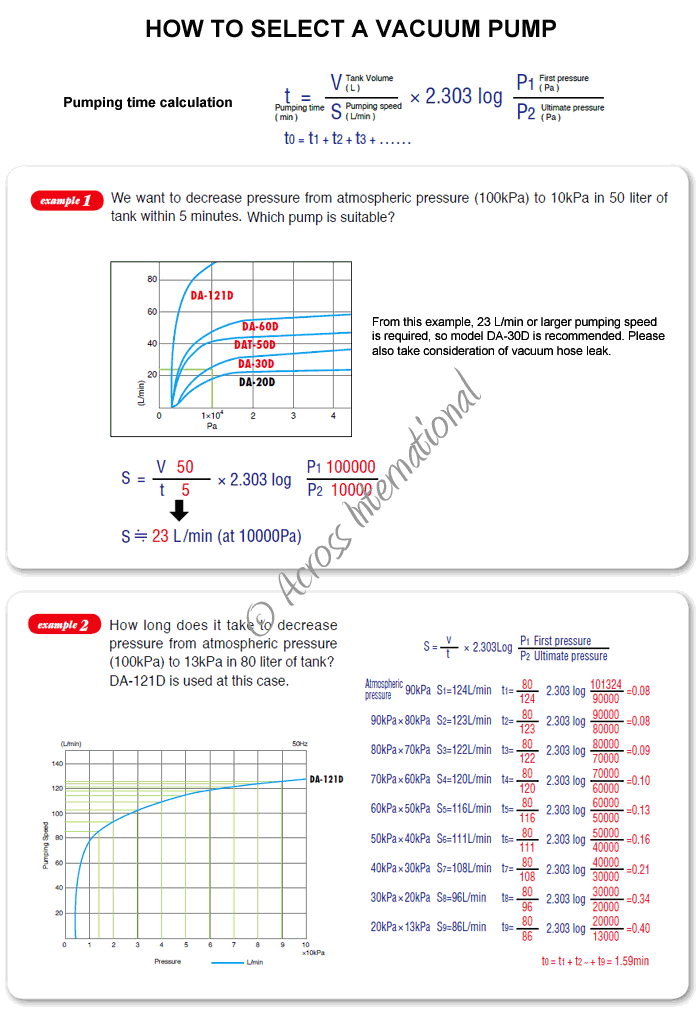 Payment & Security
Your payment information is processed securely. We do not store credit card details nor have access to your credit card information.