Description
The new Ai SuperVac-5C 5.6 cfm commercial grade vacuum pump is now corrosion resistant!
Ai SuperVac-5 dual-stage vacuum pump will take your vacuum down to 0.3 micron in minutes. These pumps are designed for reliable long time continuous operation. Comes standard with all necessary fittings and a high capacity exhaust oil mist filter which also returns trapped pump oil back to the pump and makes the pump quieter to run.
Adjustable gas ballast is designed to allow purposefully pull a less deep and slower vacuum by opening the gas ballast, allowing dry air to go directly into the pump and diluting the vacuum pull, and it also helps keep moisture, solvent, and other contaminants from getting stuck in the pump, and instead passing through to the exhaust.
It is important to note that pumps should always be ran in a well ventilated area.
Features
New corrosion-resistant design for durable operation in various environment

Adjustable gas ballast

Built-in oil back-flow prevention check valve

Internal forced oil cycling system

Integrated cylinder structure

Exhaust filter with easy-to-change replaceable filter element

Heavy duty structure and designed for reliable long time operation

Low noise

All necessary fittings and filter included for immediate use

2-year warranty

Specifications
 Electrical requirements

 110v 60Hz single phase, 400 watts

 Pumping rate

 5.6 cfm

 Ultimate vacuum without gas ballast

 0.3 micron/millitorr


 

Ultimate vacuum with gas ballast


 6 micron/millitorr



 Inlet/outlet connection

 KF25/NW25 flange

 Oil volume

 1 liter / 1.06 quart


 Motor rate

 1720 rpm

 Working temperature

 5 to 40°C

 Unit

dimensions (LxWxH)


 

17 x 6.75 x 9.75" or 17 x 6.75 x 16" (with filter)


 Shipping dimensions (LxWxH)

 23 x 8.5 x 13"

 Unit weight

 46 Lb


 Shipping weight

 55 Lb

 Recommended oil

 Ultragrade 19

 Noise level

 < 56 dB

 CE compliance

 

Yes

 Warranty

 Two years

 Download

 Product brochure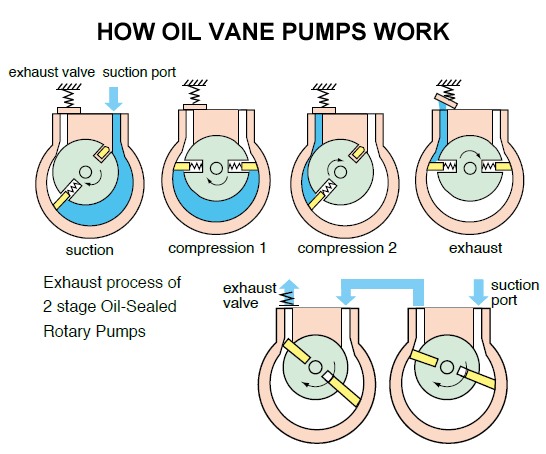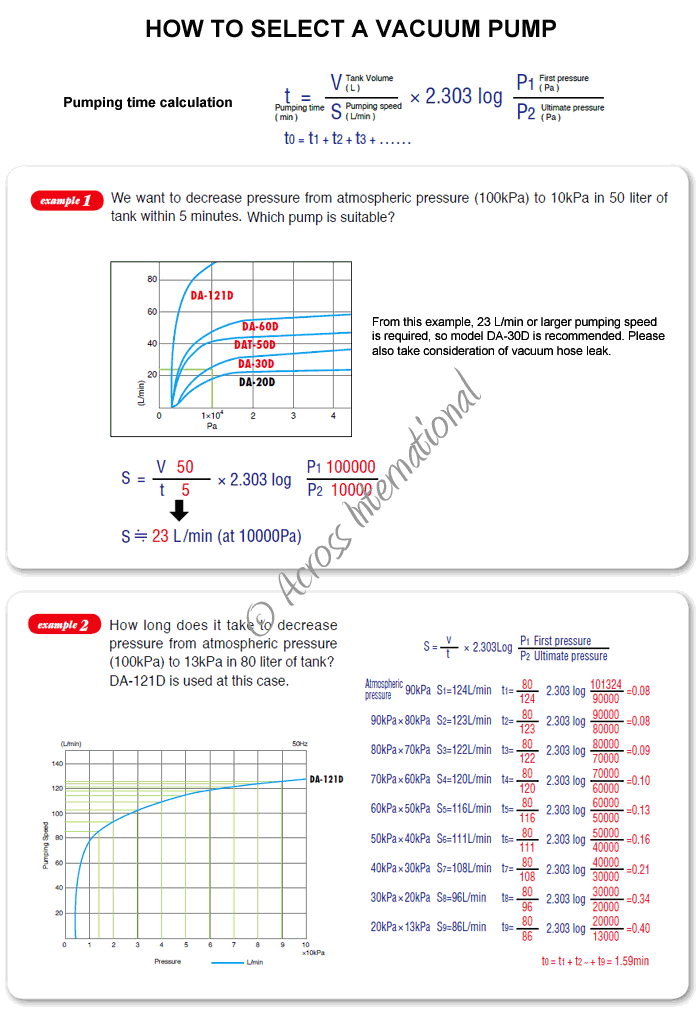 Standard package
Payment & Security
Your payment information is processed securely. We do not store credit card details nor have access to your credit card information.