Description
Pharmaceutical 
Freeze Dryer - Medium, Stainless Steel 
Overview:
Patented technology keeps the product fresh, and preserves the potency, color, shape and nutrition of any organic material.  
Features:
- The Freeze Dryer has built in intelligence.  It automatically and perfectly manages the freeze drying process 
- The ideal vacuum pressure and drying temperature is maintained for each material- preserves freshness and potency
- 6.5 square feet of tray space- nearly twice the capacity of the standard medium freeze dryer. 
-4 liters of ice capacity 
Demensions :
Overall product dimensions: 20" W x 25" D x 30" H  (Perfect for a countertop, cart or table.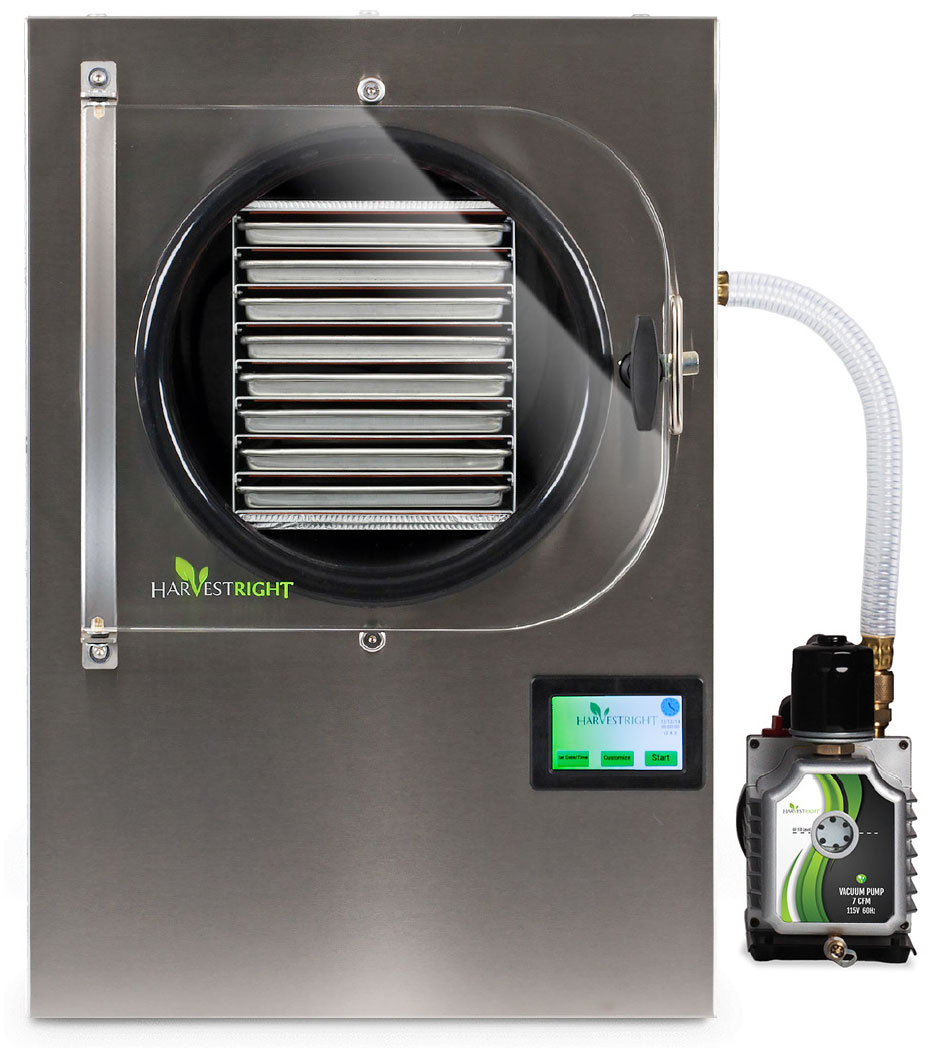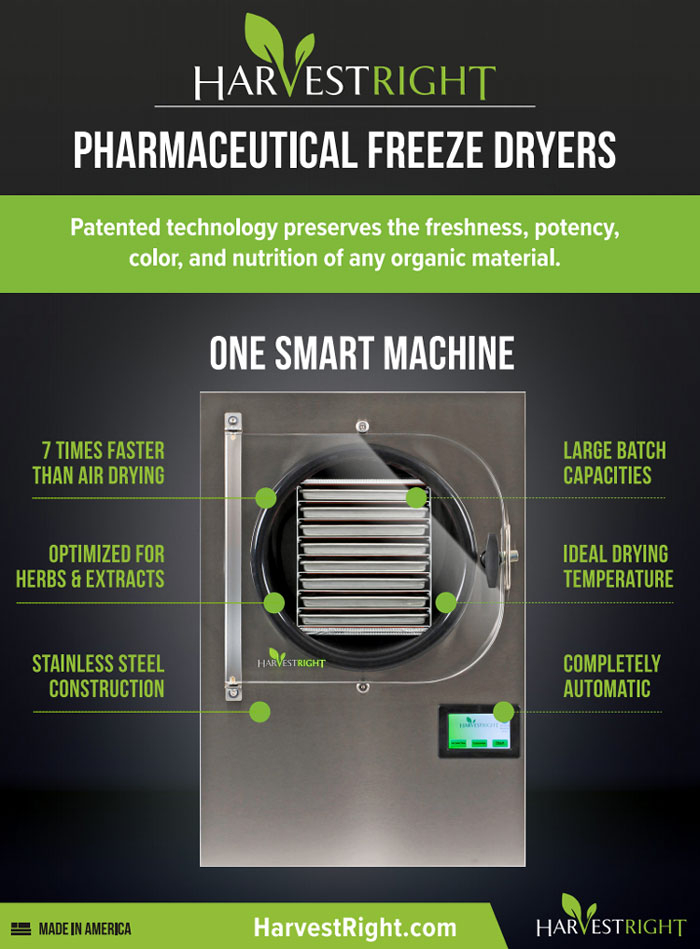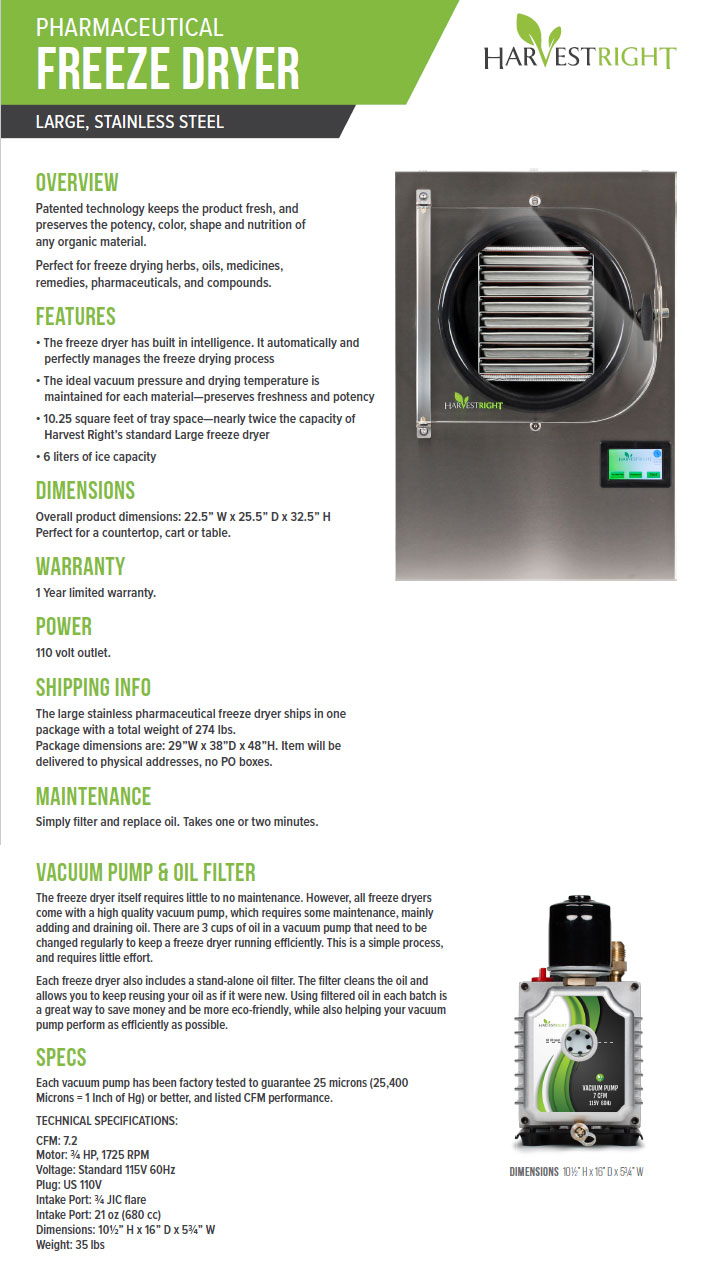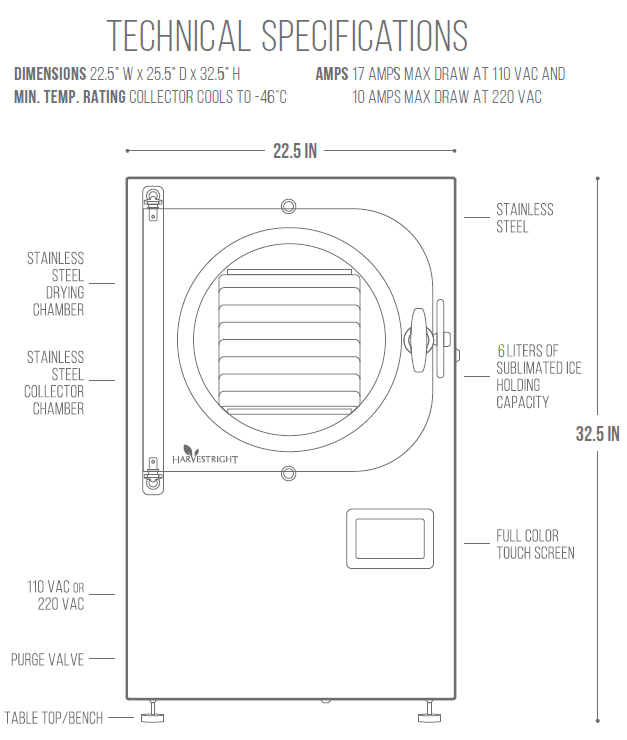 Payment & Security
Your payment information is processed securely. We do not store credit card details nor have access to your credit card information.